Resource Directory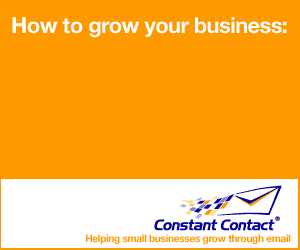 Automate Your Marketing Efforts with Auto-responders.
This is a great tool to help you automate your marketing and improve your
e-mail communication. Tip* Create a series of e-mail letters and put them on auto-pilot.
Pick the day of the week and the time of day for them to be sent.
Put smart links throughout the e-mail to test the effectiveness of your campaign.
Simple and powerful.

Need a logo in hurry?

I used Logoworks for my logo and they are fast, talented and easy to work with.
Highly recommended!
Create an e-Newsletter with an easy-to-use solution using Constant Contact, click free offer above.

* Tip: It takes about 5 – 7 times to "touch" a customer before they take action. Leverage lots of tools right here to help
reach more propects more frequently & efficiently.
Robyn K. Levin and the Cocktail Napkin Marketing Plan™ featured in: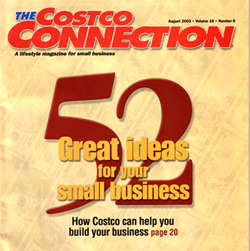 Robyn K. Levin as Featured Columnist:
Favorite Marketing Tools for Maximum Impact
Save Time and Money. We believe the companies listed in this Directory are quality entities. Should you discover otherwise, please let us know. We welcome your comments.If you use these links, we take no responsibility and give no guarantees, warranties, or representations, implied or otherwise, for the content and accuracy of these third-party sites. We encourage reciprocal links. Do you have a web site you would like to suggest? Add your URL here.
Practical news and case studies. Resource that publishes useful news, case studies, and best practices data about Internet andintegrated marketing.
Rok Hrastnik, Internet Marketing Expert Author of Unleash the Marketing & Publishing Power of RSS
Marketing Organizations
www.marcomchoices.com/html/organizations.html
For Bay Area organizations
American Marketing Association
www.rightonthemoney.org/shows/215_growing/index.html
Search Engine Marketing Organizations
www.seoconsultants.com/seo-resources/
Useful, free search tool to help evaluate your search engine rankings
Home Study Courses
www.CashCopywriting.com/cgi-bin/assoctrac/at.cgi?a=401986
Become a world-class writer, even if you flunked English
Publications
www.robynlevin.com
Robyn Levin, contributing author to Walking With the Wise. The book features 70 inspirational mentors and millionaires, including such notables as Mark Victor Hansen, Tom Hopkins, Dan Kennedy, Cynthia Kersey, Mike Litman, Eric Lofholm, Bob Proctor, Jim Rohn, Corey Rudl, Brian Tracy, Dottie Walters, and Zig Ziglar sharing the secrets to prosperity in busness and in life. Five unique sections cover overcoming obstacles, how your thinking determines your life, business success, personal health, and family.
www.emarketer.com
eMarketer is the first place to look for data and analysis on e-business, online marketing, and emerging technologies.